CoCoRaHS Official 4" Professional Rain and Snow Gauge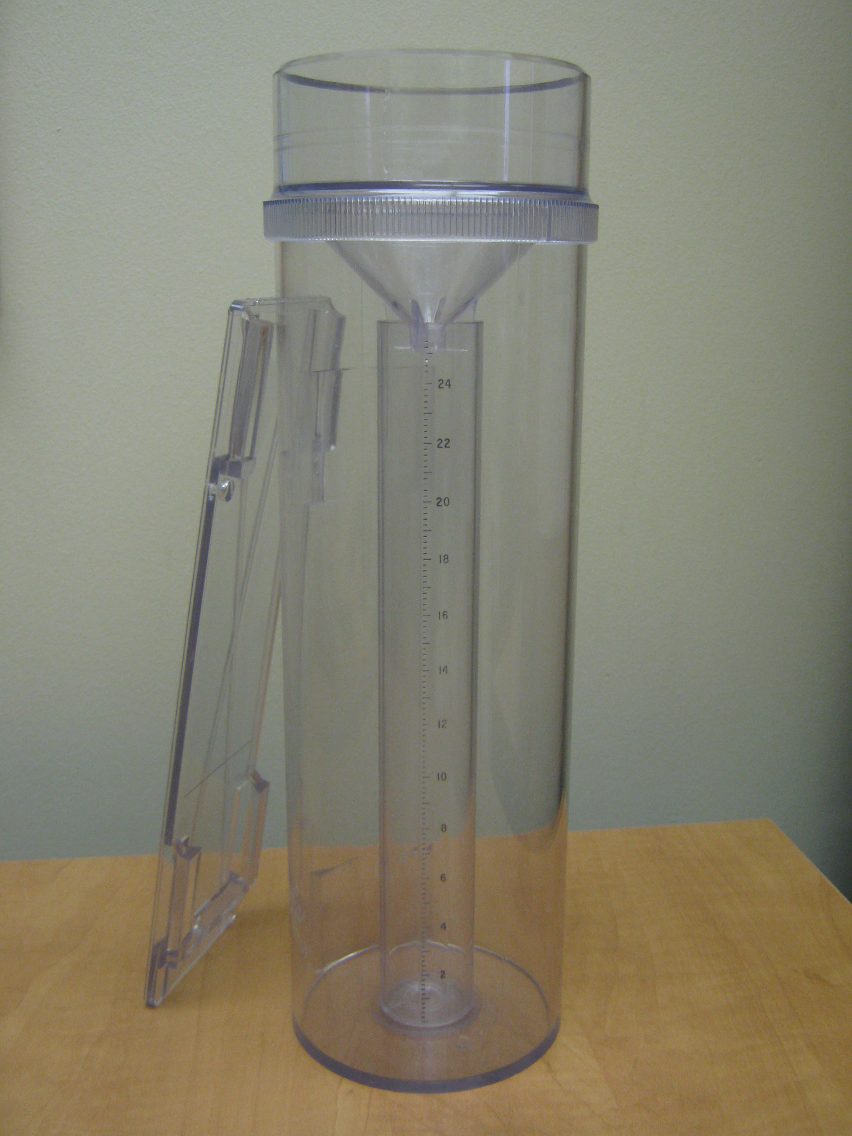 Product Details
"The most accurate professional rain gauge money can buy..." Bruce Thomas, Chief Meteorologist, Texas Weather Bureau
Features:
Rain collector = 4.25" Wide x 14" Tall
Collects and measures all precipitation types
Easy to install and read
Mounting hardware included
Graduated to nearest inch with .01"/0.1 mm intervals
Funnel top catches rain and delivers it to one-inch (25.4 mm) measuring tube (lets you instantly measure commonly occurring amounts of rain)
Extra-large outer cylinder captures rain volumes over 1 inch (25.4 mm) up to 11 inches (279.4 mm) (use without measuring tube for snow, hail or sleet)
No metal parts to rust
Easy-to-install Quick Connect bracket lets you quickly remove cylinder for measurement or cleaning
Easy to clean design
Constructed of heavy-duty, UV resistant polycarbonate that won't fade even after years in the sun
Easy to read measurement increments of 1/100 of an inch or 0.1 mm
The Inner measuring tube has a capacity of 1.00" or 25.4 mm.
Keep track of how much rain, snow, hail or sleet falls in your area with this innovative measuring gauge. The outer cylinder collects snow, hail and sleet while the inner tube measures melted water content of frozen precipitation and rain. The inner tube is graduated to the nearest inch with .01" intervals and an overflow slot for downpours up to 11". Clear plastic construction provides a see-through design so the gauge is very easy to read. Mounting bracket is included.
Other Products you may be interested in: